About Dev to Agency
I started Dev to Agency to help developers start and run successful software development agencies. Focusing on full-stack developers with small agencies (<= 10 people), building high quality custom software for clients.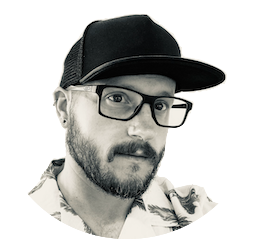 👋 Hi, I'm Chris (@chrisrickard)
To be honest I never thought I would start an agency. I was full-stack software developer, not a CEO. But through a series of random events, in 2012 I decided to start a small agency focusing on building high quality custom software for clients - and it has been one of the best things I have done in my life.
I developed a niche building custom internal tools for what I like to call "boring businesses" - which allowed us to focus on our target market, and stop pitching for every project that came along.
In 2020 my agency was acquired (by a larger agency), and it gave me time to reflect on the processes and strategies I learnt along the way. After 8 years of running my business I learnt how a small group of technically focused people can
Punch above your weight 🥊
Winning large projects when competing with companies 10 to 20 time as large.

Build client relationships that last for years 🤝
Having a smaller amount of larger clients, rather than a larger amount of smaller clients.

Keep software developers happy and engaged 🥰
Relationships with staff and clients are key. Without them an agency is just a logo.

Dev to Agency is my outlet for sharing what I have learnt, as I found it hard to find trustworthy advice online, I am hoping to "give back", and help some people along their path.
Enjoying these posts? Subscribe for more