Interview with Clarence Ho from Atlasopen
Clarence Ho is the director and founder of Atlasopen, a software development company based in Melbourne, Australia - and he's been an entrepreneur for a long time.
I've been friends with Clarence for quite a few years, as we used to work out of the same co-working space. He's a great businessman, and I've been looking forward to hearing his story.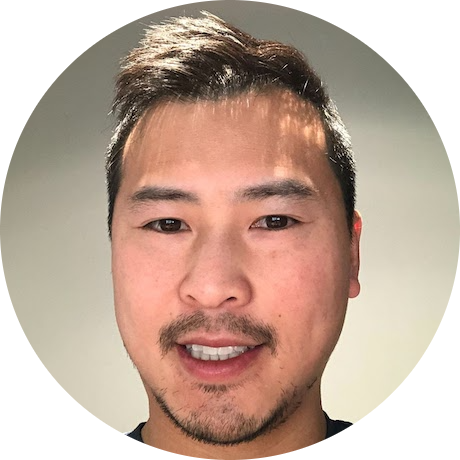 Can you introduce yourself & Atlasopen to the Dev to Agency readers?
Sure, I'm Clarence and I'm the Founder at Atlasopenm and we're a software development agency based out of Melbourne, Australia.
Personally, I've worked across a spectrum of industries including financial services, superannuation, insurance, health and more. In a previous life, I was working in Melbourne for a Big 4 Accounting Firm but realised it just wasn't for me so I made the shift to working for myself.
Raising some start-up capital, I was then able to launch one of Australia's first fitness/health marketplaces allowing customers to book into studios and clinic's digitally through a single site.
I ended up selling this business to an ASX-listed company (the Australian Stock Exchange) and moved on to other ventures, which ended up becoming Atlasopen.
How did Atlasopen start?
Back in 2017, we were developing our own mobile chat application for the Apple app store, however, it was difficult to scale and ultimately found out that the chat messaging market was pretty competitive at that time. So it didn't work out.
But we then started taking requests for developing apps for start-ups and small businesses as a way to earn revenue, and it just snowballed from there, and Atlasopen was born.
Do you have a niche or an ideal customer type?
Yes, we don't like taking on work too far outside of our wheelhouse.
Current industries we are focusing on include health and care services, in particular primary care and mental health services.
We also target government and enterprise clients. This doesn't mean we exclude everything else, we just focus on acquiring customers in this space, and have built up a good reputation by doing so.
How did you find your first clients, and what was your strategy to find them?
We first started by talking to our personal network, you'd be surprised how many people in your network want things done. But I still had to put myself out there, and not be afraid to talk to people, follow up, and actually try to sell (not just wait for them to come to me!).
What challenges did you face early on, and how did you overcome them?
The biggest challenge I faced early on was understanding the industry, how things worked, how to hire the right people, and learning the landscape and technology to piece it all together.
Did you have a clear vision of what your business would be when you first started, and has that changed at all?
It wasn't clear where the business would be in 3, 5 or 10 years at all, and it has certainly changed over time.
In the early days, it was about ensuring that we could earn enough to make a living and not so much about developing a sustainable scalable business.
But over time, with some wins but also many losses, we were able to work with enough clientele to become proficient and professional enough to develop top-end software for enterprise and government.
This took a lot of time and effort and it certainly didn't happen overnight.
From here, we are in the process of scaling out our own platform for current and future customers that solves their biggest challenges.
What challenges do you face today?
Challenges come from all places, the technology landscape is evolving perhaps the fastest it's ever been, customers are more demanding than ever before and attracting and retaining staff is about the hardest it has ever been.
However, there is also a lot of opportunity with AI moving the world rapidly into the new era, there will be change for the good (and no doubt the bad too).
What do you think sets Atlasopen apart from other agencies?
Atlasopen has an innovative culture that fosters continuous learning and innovation which helps us stay ahead of the curve.
This is very important for a software development company, as we want to grow with our clients, and be able to offer them the best services possible.
What do you hope your business looks like in 3 years?
From here, we are actively pushing our new enterprise product that we have already rolled out to some of our customers who reside in the healthcare and care services space.
We will be focused on scaling our 'platform' business over the coming 3 years which we anticipate will equal and exceed our services business revenue within this timeframe.
What are 3 things you would tell a developer who is thinking of starting a software agency?
Get in touch with people who have experience in the space
Hire the right people, as your business relies on them
Find the right mentors who can help you along your journey
Enjoying these posts? Subscribe for more