Interview with Nat Miletic from Clio Websites
Nat Miletic is the founder of Clio Websites, a web development agency that's been running for over 15 years.
Nat Miletic is the founder of Clio Websites, a Calgary-based web development company that's been operating for over 15 years.
I've been Twitter friends with Nat for a long time, and I've watched him build a large audience around web development and design, so have been looking forward to hearing the story of his agency.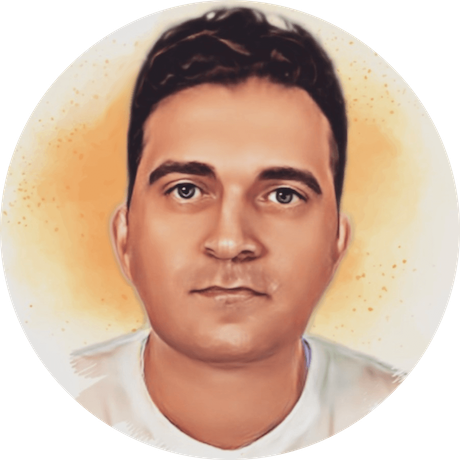 ---
Can you introduce yourself & Clio Websites to the Dev to Agency readers?
Hi, my name is Nat Miletic and I am the owner of Clio Websites.
I have been in web development since I was a teen in the late 1990s. I am passionate about building cool websites and growing my business.  

How did Clio Websites start?
I started Clio back in 2007 as a side project. I was helping friends with a website for their new business. One referral after another, I started to grow the business and expand from there.

Do you have a niche or an ideal customer type?
After many years, I started to target mid-sized businesses instead of taking just anyone as a client.
When you are starting out, you will take on pretty much any project that comes your way. But when the business grows and you have some steady income, you can start being a bit more selective.
I am also looking to develop industry-related niche offerings based on the experience I have gained with my existing clients.

How did you find your first clients, and what was your strategy to find them?
I started by offering to help my family and friends that had a business or were thinking of starting one.
The rest of my projects came from referrals. The most important thing, in the beginning, is focusing on getting 2-3 initial clients and asking those clients for referrals and repeat business.

What challenges did you face early on, and how did you overcome them?
The biggest challenge has been keeping up with the latest industry trends, and applying new technology to your offerings.
As developers and tinkerers, we love to explore and learn new skills. However, not all of them have to be applied to every client project.
Focusing on a specific skill set and specializing is a much better use of your time than overcomplicating things and always shifting to the latest and greatest.
Did you have a clear vision of what your business would be when you first started, and has that changed at all?
No not at all. I never thought that I would be specializing in WordPress and marketing.
I was always a hardcore techy and I loved developing apps, games, and cool websites. Listening to what my clientele needed has made me focus on things that bring us the most revenue, which is WordPress and SEO.

What challenges do you face today?
Currently, the biggest challenge is finding and retaining talent.
People with these skills are hard to find and there is no shortage of work.
What do you think sets Clio Websites apart from other agencies?
It may sound corny, but we focus on great customer service and delivering on time and on budget.
We pride ourselves in that and happy customers are way more important to us than profits. This way, we can insure that we are always getting leads, staying busy, and scaling up.

What do you hope your business looks like in 3 years?
We would like to focus on attaining bigger clients that we collaborate with on an ongoing basis and continuing to pump out great looking websites for clients.
What are 3 things you would tell a developer who is thinking of starting a software agency?
You don't need to be a jack of all trades to open an agency.
The first few months or years will be hard, but it's totally worth it and very rewarding.
You don't have to know all of the latest technology in order to be successful (pick a tech stack or a tool and master it).
Enjoying these posts? Subscribe for more